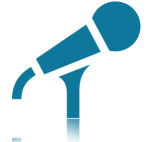 News and Events
Grow your Business with PEPPERCAN! Easily, Effectively.
February 22, 2011
On Feb 22, Mr Bernard Collin made a presentation on 'How PEPPERCAN streamlines processes and increases productivity throughout company's operation.
The presentation began with explaining how PEPPERCAN enable a entrepreneur to
:: Keep track of customers
:: Efficiently supervise and support your Sales Team
:: Integrate e-marketing programs to Generate Leads
:: Run collaborative projects with virtual meeting rooms
:: Invoice products and services effectively
:: Focus on the right customers and build your relationships
The presentation also touched upon the concept how a custom relationship management (CRM) system is the core elements of the company's operation that get retained in entrepreneur memories the most. Mr Collin then went on to explain how PEPPERCAN worked for iHome Ltd., a specialist home automation company, creating huge increases in productivity and in their bottom line.
We are so glad that this eye-opening breakfast changed the perspective of many entrepreneurs on managing their business!
Please visit: www.peppercan.com for further information.
Let's share a wonderful moment with PEPPERCAN!