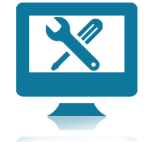 IT Support Thailand
Whether IT is just not your game and you require extensive help, or if you would just like some occasional guidance from time to time, SafeComs offers IT support to serve all of your needs.
Overview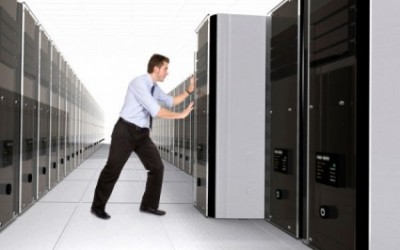 If you are interested in reducing costs associated with maintaining permanent IT staff, and your organization has an office in Bangkok or in the Industrial Estate Area, Thailand, or in Yangon, Myanmar, you should consider SafeComs flexible network of outsourcing solutions for Small and Medium Size Business. You can save thousands of dollars by outsourcing your IT Support to SafeComs Network Security Outsourcing Thailand.
The technicians at SafeComs cover a wide range of expertise and experience necessary to handle your network, security and general IT needs, in a competent and efficient manner, removing the need to maintain full-time IT staff.

The four most common difficulties that organisations need to address are:
Keeping a good System administrator or end-user support staff member, if your core business is not related to network technology (they leave if they are not challenged)
Managing IT personnel. Good system administrators dislike taking care of end-user support issues
Systems administrators and IT staff in general are usually overwhelmed by user requests and tend to forget the critical tasks for which nobody complains until they discover the nightmare, ie Backup missing
A single system administrator might not be flexible enough or might not be able to deliver all levels of expertise required for your company.
IT Support Features

Full or part-time end-user support.
Assess your existing network to make sure you have qualified hardware with manufacturer's on-site service, anti-virus software, firewalls, and Virtual Private Network (VPN) support for remote access.
Perform a security audit to make sure your network is protected from attacks by hackers and viruses.
Critical business system setup and administration.
Management of your outsourced staff, systems, and technological assets.
Initiate Help Desk Services for your network clients.
Proactive server monitoring anticipates problems before they disrupt your business.
Comprehensive Network Monitoring package includes 24 x 7 server monitoring plus remote and on-site service for business-critical applications.
Continuity of projects and functions in case of early staff termination.
Benefits of IT Support

You can focus on Core Business Competencies, we take care of the rest.
Improve cost management controls by maximizing your network availability, performance and security
Keep employees productive with our experienced Help Desk Services.
Lower costs, reduce management distraction, and technical risks while controlling the growth of system support expenses
IT costs become more visible and organizations pay only for the services actually used.
IT consultants are fully trained on the latest technologies
Continuous IT support coverage without having to rely on only one or two key people.
Our main IT Support services: SafeDesk / SafeServ
Do you need Desktop and Server support in Bangkok, Thailand or in Yangon, Myanmar?
Is your company situated in the industrial areas outside of Bangkok, Thailand?
You've come to the right place! We provide IT support and IT outsourcing to companies in Bangkok and the Industrial area around Rayong, Thailand, and in Yangon, Myanmar.
SafeComs presents SafeServ and SafeDesk, a remotely managed IT Support Solution.
Computer problems are, unfortunately, a part of daily life in a company and can prevent your business from running smoothly and efficiently.
Like you, we believe it is better to prevent problems before they happen, so we designed SafeDesk and SafeServ; on-going desktop and server support services to help you reduce downtime to a minimum in the event of a systems crash.
How do we resolve your problems?
Features of our computer support
Proactive computer maintenance and troubleshooting
Helpdesk available by phone and email
Remote control for troubleshooting purposes
Regular maintenance to keep computers healthy
Outsourced desktop support
Remote control of desktops for fast recovery of desktop incidents
Onsite support as needed for incidents and regular maintenance
Quick response to incidents, problems, and Root Cause Analysis (RCA)
Benefits of our computer support
You can focus on your core business
Improved productivity with less downtime and better-performing computers
IT is handled by specialists with expert knowledge of Windows, MAC, and Linux Desktop Operating Systems
Quick response with Remote Control support tools from our 24 hour Help Desk
Centralized management of all OS patching/updates, AntiVirus Updates and reporting
Expert first, second and third level support for difficult-to-resolve incidents
Sleep well at nights and let us take care of your IT Support!