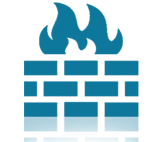 SafeComs Internet Firewall
SafeWall Internet Firewall has been developed to provide the highest possible level of Internet and network security, with reduced initial and ongoing support costs.
Overview

SafeWall Internet Firewall is a security solution designed by SafeComs and based on Open Source Technology.
It is composed of multiple components such as firewall, VPN system, completed with integrated security hardened operating system that supports loads balancing and Quality of Service bandwidth management.
The flexibility of its designed allow it to be expanded into a full Internet Unified Threat Management (UTM) solution via add-on modules.
Features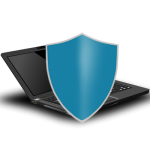 Perimeter Firewall
Perimeter security is the first layer of Internet Security you need to address with your firewall; keeping the bad guys out, blocking their attacks, viruses, spyware and malware from ever getting beyond the perimeter of your firewall network. SafeWall Firewall monitors what Internet services users can access, as well as blocking threats from hackers and other evil intended people. Automatic fail-over to a standby SafeWall Firewall system protects you against hardware failure.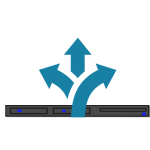 Load Balancer
SafeWall Internet Firewall is the best Security solution for the use of multiple Internet connections, which will ensure continued service should one of your links fail. Both outgoing and incoming traffic can be load balanced across two or more connections, or you can route the traffic based on specific protocols to separate high priority traffic from the rest. In the event of an Internet ISP link failure, all affected traffic is automatically re-routed to your second Internet ISP/connection.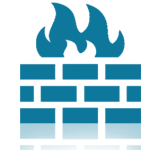 Internal Firewall
The threat from inside can be greater than from Internet hackers. Whether the problem arises from intentionally bad users or due to a human error, SafeWall Internet Firewall segregates your traffic in Zones to separate and control the risks. Users will be controlled and their access restricted to whatever they are allowed to see. This segregation method protects mission critical systems and services, protecting your confidential information to leak or be modified, accidentally or intentionally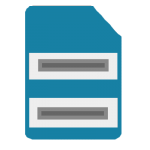 Content Filtering
Combining with other services provided by SafeComs, an available module protects against web threats, blocking spyware, ActiveX and JavaScript. Your gateway traffic is scanned against viruses, and content that you deemed inappropriate. Web pages and file downloads are monitored, filtering pornography and all objectionable content. Access to non work-related sites can be controlled and limited to specific times. You can also refuse the download of executable and copyright files.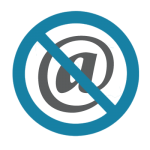 Email Filtering & Anti-Spam
The AntiSpam module enforces email security before threats reach your gateway. AntiSpam is an external service that combines with our Firewall to keep SPAM and viruses outside, before they even get downloaded. You mail server or clients will in fact never see the traffic intended for their mailbox. AntiSpam receives continuous updates to detection signatures, does not require any action from your side and will maintain quarantined emails for a number of days that you specify in case you need to control what was blocked.
Bandwidth Management
If you want to prioritize traffic and give higher priority to applications like VoIP and web browsing, reducing the bandwidth given to email traffic, you need a bandwidth management system. SafeWall bandwidth management has a perfect module for this task and can help you get consistent performance and quality bandwidth for your various applications, while maximizing the utilization of your Internet firewall and internet connections.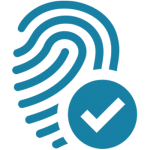 User Authentication
You need to know who can log onto your different applications or your web server, then Policy based access control and user authentication are required and this is what your SafeWall Internet Firewall can deliver; based on authenticated user identity instead of assumed identity from a computer's IP address, compatible with Microsoft Active Directory®, Novell eDirectory™ and other LDAP authentication servers SafeWall will help control your users, creating groups and membership to which you can apply security policies.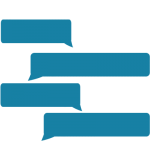 Social Network Activity Control
Social media applications such as Facebook, Youtube, Twitter and Instagram can be a real drag on employees' performance. Controlling it all is a serious challenge and not all firewalls can actually deliver quality management on social networks. The use of social networks is still growing every day and when unmonitored it can encourage misuse, time-wasting and expose organizations to significant legal risks. SafeWall incorporates tools to help managers block or monitor the use of social networks.