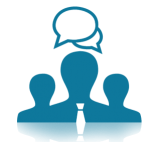 IT Supervision
Do you need someone you can trust to align your IT department to your business goals and lead your IT team to success ? Put it in our hands and you can rest assured we will help you to surpass those goals!
Overview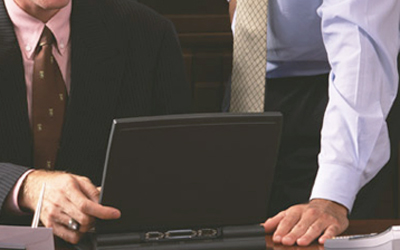 IT supervision can be frustrating when you can't find the experience to make technology work for your business. We specialize in being the subject matter experts in IT to help shape, and guide your IT team to develop better habits from an experienced proven professional. With proper supervision you can increase productivity and reliability of your current IT infrastructure.
Features

We can manage as much or as little as you require, including:
Critical business system setup and administration, with ongoing remote and/or onsite service
Full or part-time end-user support
Assess your existing network to make sure you have qualified hardware with the manufacturer's on-site service, anti-virus software, firewalls, and Virtual Private Network (VPN) support for remote access
Perform a security audit to make sure your network is protected from attacks by hackers and viruses
Manage your outsourced staff, systems and technological assets
Initiate Help Desk Services for your network clients
Monitor and anticipate any problems through our proactive server
Benefits

Outsourcing: the highest expertise delivered to you
Outsourcing your IT can save your business significant money and help facilitate planning and budgeting. Moreover, it also offers:
Increased efficiency for you to do your core business
A higher level of expertise difficult to acquire otherwise
Savings through economies of scale through the provider in areas like purchasing monitoring tools, installing monitoring systems and training
Specialist knowledge and skills transfers through training and a close working partnership
Constant awareness of new possible risks, providing a more responsive security watch
Documentation of knowledge and processes, especially through staff changes and turnover
We have specialist technicians ready to set up on-site and work through your issues. We can develop task tracking for your IT team and be on-call for additional expertise. We also work closely with your senior management in regular meetings to review IT performance.