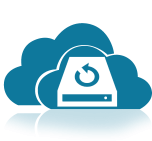 Online Backup Thailand with SafeBox
We are one of the few companies who host our online backup solution in Southeast Asia. SafeBox is a fully outsourced, secured, automated ONLINE off-site data backup. We offer many solutions for backing up servers and end user systems securely.
Overview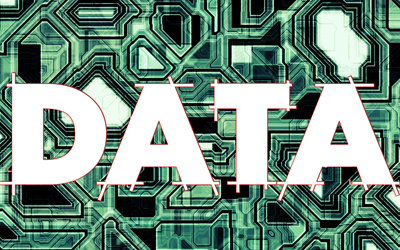 Our backup system is on a block level and using AES 256bit encryption. We also provide monthly reports and have the ability to restore the backups and test for you to make sure your business will never skip a beat.

Your Computer Data is your most valuable asset. That is why SafeComs created Safebox, a revolutionary, affordable off-site data  and reliable secure Online backup Thailand services, fully outsourced.
Online Backup Fact
In a recent US survey, 30% of PC users had lost all their files due to events beyond their control and 60% of companies that lost their data shut down within 6 months of the loss event.
Migrate your Backup Tape to our Online Version.
Backup your Servers and Workstations to our Online system.
Backup your External Hard Drives to our Online system.
Backup your Laptops – even away from your office – to our Online system.
Safebox is based on over 20 years of knowledge and experience and is deployed in Thailand with data backup security and ease of use in mind. With Safebox as your Online Backup Thailand, you can benefit from the same business continuity security and peace of mind that Fortune 500 enterprises have enjoyed for years.
SafeBox protects your data against loss, destruction, modification or leakage to competitors. Consistently monitored by SafeComs experts the archives of your data are encrypted and stored remotely in a safe environment.
Safebox will backup the critical data from your PC, Macintosh, Linux workstation and Windows or Linux Servers.
Features

Who Should Use our Online Backup service: Safebox ?
All businesses SHOULD have data backup. The risks of not having it are beyond measurable.
Why is Safebox better:
Budget: No investment in equipment
Outsourced: No need to acquire and maintain technical knowledge
Reliable: Maximum availability and security guaranteed
Automated: No intervention required, backups starts instantly
Encrypted: Maximum confidentiality of your business data
Continuous: Uninterrupted business operations, even during backup process
Archived: Your business data is always available online, for quick access and restoration
Evaluation time: Is your Backup:
Stored in a secure off-site location, not at your office ?
Always made on time, even when you are not around ?
Always contain all data you have selected ?
Not disturbing your business process ?
Made on a daily basis ?
Contain multiple copies of your data, so you can go back in time, After all, you never know when disaster will strike ?
Always immediately available when you need it ?
Make recovering data very fast and simple ?
No effort required ?
Have a small price tag and minimal operational costs ?
How the SafeBox Advanced Technology works:
SafeBox leverages the fact that from experience, only part of an organisation's data set changes every day.
SafeBox uses advanced software to recognize only those changes and send them to the SafeBox system, which reduces the client's bandwidth requirements.
We also offer the client the opportunity to be completely autonomous in the management of their backup solution and settings.
Expedited Recovery Solutions for large amounts of Data:
In the event a large amount of data having to be recovered, SafeComs can transfer the data from our SafeBox to a compatible hard disk and send it by Courier to the client's office. We can also provide a skilled Engineer to provide recovery assistance, if required.