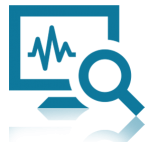 Almost every task can be outsourced in today's workplace and outsourcing IT is no exception. SafeComs can take the load off your shoulders so your business can concentrate on your key functions while the critical IT tasks are managed by experts.
Overview

The key advantages to IT outsourcing is managing and reducing everyday risks, along with increased productivity, efficiency and focus for the business.
Besides external threats, the internal daily workings of a business also benefit from a system review. While many user requests and 'front-end' IT matters are addressed during the day, many key IT functions occur round the clock, especially when staff members have left for the day.
For small and medium-sized businesses, being able to draw on external IT expertise also makes financial sense. Rather than having a small team on staff, outsourcing provides the opportunity to tap into our experts who are up-to-date with the latest systems, experienced with all setups, and continually monitoring and protecting your business.
Larger organizations may have more in-house capacity, but can still benefit from specialist IT advice and the SafeComs team has extensive experience working with a range of companies.
Key benefits for IT Outsourcing Thailand

Outsourcing IT frees up time, allowing you to focus on your business' purpose, goals and doing what you do best.
Outsourcing IT is cost-effective, as expert advice and support can save you significant expenses.
Immediate access to the latest technological developments, products and services.
Continual monitoring and protection, especially from ever-adapting security threats.
IT outsourcing offers completely automated cloud backup, encrypted and remotely stored, with defenses against phishing attacks including mobile protection.
Why choose SafeComs for IT Outsourcing Thailand?

We work closely with each client, and tailor services directly for you, so you get maximum value.
We provide full or part-time end-user support, along with remote desktop management, email, file and web hosting, automatic security and system updates.
Our offices are equipped with the latest technology to monitor all our customers on one application, with immediate alerts of any potential incidents. Often, we fix problems before businesses are even aware of them.
SafeComs is the leading IT security and outsourcing firm in the South East Asia region, a hotspot for cyber crime. We have offices in Bangkok, Yangon and plans to open in Phnom Penh.
Case study for IT Outsourcing Thailand
Our team completed an IT security audit for an import/export business based in Bangkok and found significant gaps in their current IT system. The password protections were weak and there were security issues in accessing a range of sensitive information. Most of the systems were set up with default passwords, including the router to their main gateway.
Once we addressed these issues for the client, they realized just how lucky they were that no damage had been done, from inside or outside. It was a huge risk that we managed and fortunately the client did not have any breaches of their data.
We generally find that it is common practice in this region to let the supplier install the equipment purchased. Quite often, very weak passwords are used, and sometimes the default password from the equipment manufacturer has never been changed.
Want to know more about IT outsourcing Thailand?