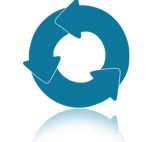 Business Workflow Automation
Trust us to support your business with cutting edge technology and transform laborious manual processes into fast and reliable ones with predictable outcomes.
Overview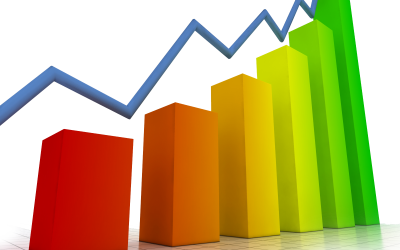 Good workflow is all about processes that fit your organization. Processes that are intuitive, unencumbered and deliver. You may find that you are experiencing delays or errors in certain areas. Or expenses seem to add up too much in another area.
We can help design and implement a new IT system that tackles your current barriers and inefficiencies, and remains responsive to your business cycle. Many manual tasks can be automated, saving your business time and money. Sometimes, your IT system is already well-developed, and you just need a few tweaks to flush out some issues and let the system flow again.
Flowing Downstream
Here are a few areas where IT can contribute to improving workflow:
Customer relationship management, including invoicing, quoting, sales and accounting
Data, images, customer profiles and general document management
Multiple language systems for staff in multiple locations
Serial number tracking, knowledge and records management
Automated front & back-end business processes, such as data processing, job scheduling and event monitoring
Effective collaboration, communication, marketing and social networking
Cloud-based workload monitoring and forecasting
Mapping and creating workflow process documentation, such as procedures and workflow routes
Remote workforce management and team performance evaluation
We can provide you with specialist IT advice, and deliver a cost-effective solution to match your budget. We have also developed our own software solution - Peppercan - that can be tailored to your business. We work with you to review your key performance indicators, redefine your targets and challenges, and measure and compare the results.
We work in partnership with clients across all industries, including finance and investment, healthcare and social services, manufacturing, tourism and hospitality, food and beverage, and import/export. Our Teams in Thailand, Bangkok, Myanmar, Yangon and Cambodia, Phnom Penh will be happy to help you further.
Case Study
Increased flow, increased productivity

Managing staff expenses is part and parcel of every business, but for one of our clients in the export industry, it was becoming an ever-growing burdensome task. Staff submitted expenses manually and our client wanted a simple way to improve this aspect of administration. We developed a safe and secure solution for them that automated the process. Employees now fill in their expense reports electronically, attach scanned copies of receipts, and submit for approval to their manager. They are notified electronically of the authorization and payment confirmation, and have backed-up records of each step of the process. Expenses over a certain amount automatically require a second approver, built into the system. This web-based application is accessible from anywhere, depersonalizes the process and saves valuable time and resources. More importantly, it allows staff to focus on their core business, giving them confidence that this process is a smooth one. What was once an annoying manual administration task is now simply a guided and automated function.