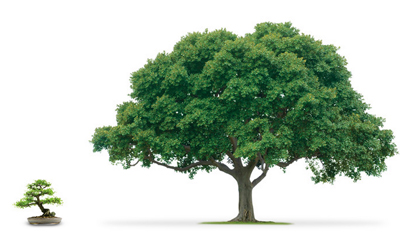 Start being productive!
PEPPERCAN - the CRM that automates and frees up your team to build your business. It automate your sales, your E-marketing campaigns and your quoting system. It brings your projects to life, takes control of your time and manages your finances.


Simple and Quick Setup
Peppercan is easily set up, using a simple questionnaire to configure most of the application right from the get go. Allowing you to get started easily and quickly.
No software
Peppercan is a cloud based application. No need to download, or install any specialized software. All that is required to use and run Peppercan is internet access and a web browser.
No startup costs
The server to host the Data, security, backups and maintenance are all included in the monthly costs.
Cloud based Security
All your Data is hosted on the cloud servers, and mirrored in another location for redundancy with an additional encrypted backup online. Which allows access to your data in complete safety and security.

Company Director
With Peppercan, you will be able to have a global overview of all of your, and your employee's activities on:
High quality and quantity prospects
Personal and business goals
The sales Pipeline of your Sales team
Company and personally defined KPI's
Strategic information about your clients and partners
Marketing Manager
With Peppercan, you will be able to:
Share all marketing materials and tools with your sales team
Carefully target your marketing campaigns and increase the profitability of each one
Define and manage your business operations
Manage customers, prospects and opportunities
Plan upcoming marketing activities (trade shows, email campaigns and telesales)
Take control of commercial activities and grow your sales
Manage your sales team relative to business opportunities
Monitor the conversion rate of potential clients
Financial Director
With Peppercan, you will be able to manage various aspects of operational costs through:
A complete understanding of the sales process
Integrated accounting and processes (Quoting, Billing, Receipts and recalls.)
A comprehensive list of Products and Services. That will track their costs, revenue and margins. Also giving the ability to create packages to assist the Sales team the best quotation
Mastering pricing across currencies and varied VAT rates
Managing maintenance contracts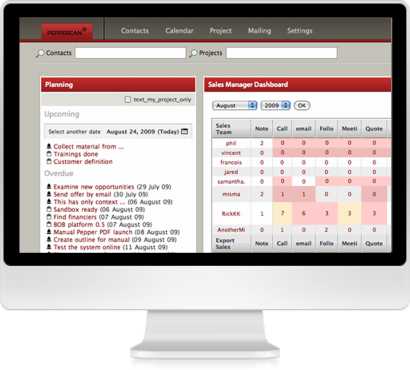 Track overall company's activities and monitor employees' performances by being able to answer these questions:
Which projects are incomplete?
When are the deadlines?
Who is responsible?
What kind of information has been shared?
How is the progress on other projects?
What are new sales orders, or monthly calls?
What are the sales forecast and pipeline?
How do i track lead times and conversion rates through all stages in the sales process?
Key Performance Indicators (KPI) are financial and non-financial measures or metrics used to help an organization define and evaluate how successful it is.
Use your time analyzing and acting on your key data, not gathering it.
In order to effectively manage projects from concept to conclusion, project managers need immediate access to key information to ensure the project remains on track and within budget.
Peppercan helps project managers with the execution and management of each phase of the project by enabling the efficient management of time, resources and project cost.
Be aware of your project milestones to avoid large delays and cost growth.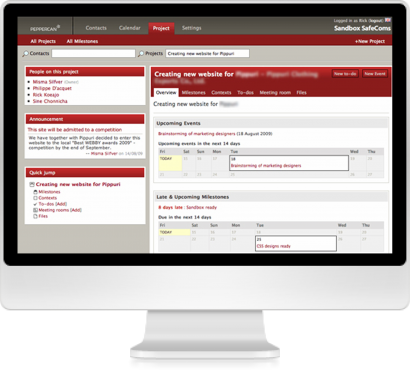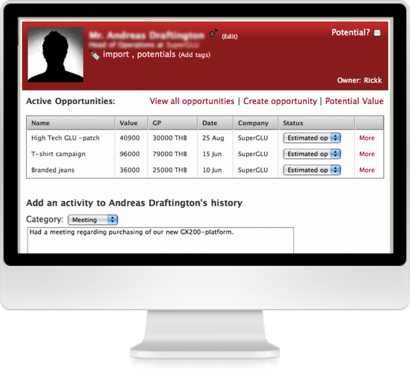 Capture, track, manage and share all client specific information in a single unified database, making it accessible to any authorized employees without having to move from one system to another.
Powerful contact search engine! "Tag" your contacts to categorize them. Finding out who is who is now just by a click.
Results? no duplicate information, increased employee productivity and faster time to service.
Schedule email sending. Prepare everything you need for your marketing campaign and synchronize the beginning of your campaign by sending email at a specific time.
Easy templates creation.
Create specific mailing lists from your contact database.
Unlimited message personalization, emailing lists and subscribers.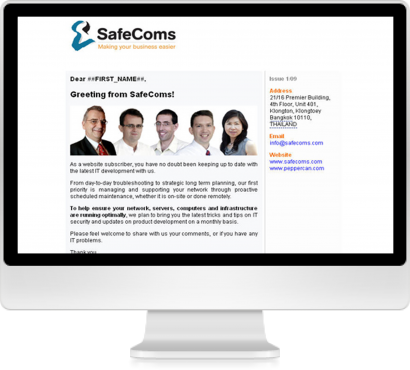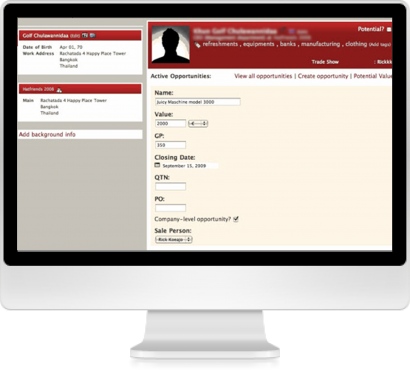 Build a flexible inventory of your products/services, and set their pricing standards.
Quickly and accurately produce quotes.
Produce an electronically signed PDF of quotation and automatically send to customers
Links to finance module for invoicing and collection.
Easily attach quotation to customers in the database for future reference.
Turns a quote into an invoice with a click of the mouse.
Automated report generation for VTA, withholding tax and monthly A/R.
Instantaneous, error-free transfer to your existing accounting package i.e Quickbooks, MYOB.
Automated approval process for expenses.
Includes cashflow forecast and asset tracking.
Automatically invoice recurring revenue (monthly, quarterly, annual) each months.
Reduce burden on accounting and finance administration.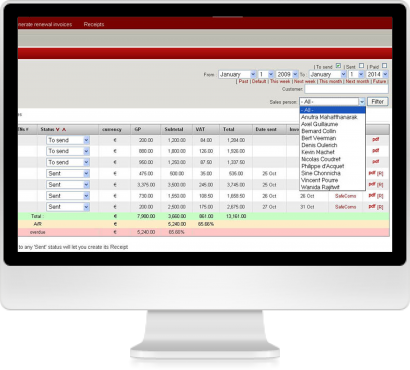 Tired of using software in a language different to what makes you most comfortable and efficient?
Peppercan has already been fully translated into English, French, Dutch and Thai. Many other languages will be available soon.
Why PEPPERCAN is Better
PEPPERCAN does it all.
You don't need to buy different application packages for different departments, which reduces costs and complex linking and compatibility problems.
PEPPERCAN keeps all recorded information in one place
Enabling automatic data linking and update across departments. Closing sales is easier, faster and minimizes data errors.
Easy, intuitive use
Peppercan requires no special training.
Anywhere, anytime connection
You can access and use Peppercan from any Internet connection.
Ready to go
Peppercan requires no installation. It's ready for use the minute you sign up.
Highlights
Affordable SaaS solution with full security features guaranteeing safety and security of data. Software is hosted on our dedicated server, fast and reliable.
User friendly dashboard facilitating management of KPIs, tasks and project collaboration.
Easy import and export of Data by administrator avoids being "locked in by the supplier".
Full user training manuals and 24 hour technical support by email.