Virus Infection
Information security is about protecting your vital data and information assets from a wide range of threats to ensure business continuity.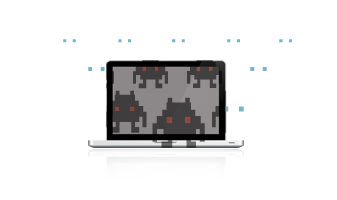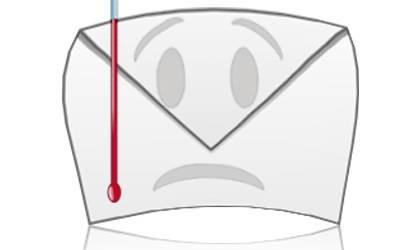 Is your data at risk?
You're probably not going to lose any data with a virus, right? While there hasn't been a single destructive virus for a long time, this is not a guarantee.
There's a greater chance a virus is going to be more of an annoyance than anything else. But this still represents serious down time for your business, affecting operations and staff productivity. If you're part of a large network and your computer has infected others on your network, this keeps the virus propagating through the business…
The key to stopping a virus infection
The most important mechanism in a clean up is to set firewalls in between infected zones and treat them thoroughly, avoiding infection to other zones and also putting in place defences to ensure that the infection will not return to an area already 'cleaned'.
What to do if you get infected

Before you do anything
* Disconnect your computer from the network to avoid spreading the infection.
* Disconnect any other external connections, such as hard disk drives, USB drives, optical disks and memory cards.
If the infection has spread to multiples computers and servers in your company, immediately call a professional service. We can help you: +66 2105 4520.
Otherwise, here are some tips for cleaning up yourself:
If you can still use the internet, try an automatic cleaning program from an antivirus company like Trend micro (housecall service), Panda software or use Sophos free tool regularly to verify the quality of your protection. Be aware that some viruses will disable access to these sites and it might require some deeper knowledge to re-enable their access.

Get your Anti-Virus Software up-to-date
Use your anti-virus / anti-spyware applications to scan all discs and files on the computer. Remember to scan all discs and USB drives that have been in contact with your computer. If you are not up to date, you need to obtain the latest virus definition and scanner engine update from the main site using another computer and downloading them on a RAM key.
Get your Operating System (ie. Windows) up-to-date
The same applies here – if you are not up to date, obtain the latest service pack.

If you still can't clean the viruses
Search for the virus names on the internet or for an antivirus company. They usually offer advice and detailed methods to eradicate any possible infection.
If the disinfection fails, which happens with rootkits and deep viruses, you might need to backup all your data, reformat your hard disk and re-install your applications. Files containing your data can be cleaned before being re-imported on your PC.