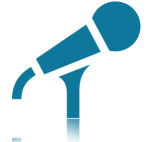 News and Events
June 14, 2014
Thailand Professionals team recently interviewed the CEO of SafeComs Thailand Co. Ltd. Read the article to understand how to protect yourself from the High Risk over the internet.
Bernard Collins, CEO started SafeComs in Australia in the year 1999 originally from Belgium who also served with Apple Europe as the Regional Marketing Manager and later became the General Manager of Apple Belgium. Mr. Collin is also a writer, advisor and a consultant in the field of Internet Safety communications.
SafeComs is a leader in computer and security consulting services
Small and medium enterprise companies today are facing threats from both sides of the law. On one side are the hackers, fraudsters, virus makers and disgruntled employees who will steal your data, sabotage your systems and potentially ruin your business. On the other side are government bodies imposing new rules and regulations, backed by significant legal penalties for those who don't comply.
SafeComs is here to help you protect your company from both sides of the battle line.
The product and service offerings at Safecoms are a unique blend of existing computer security systems, which were only available to big business, mixed together with internally developed applications to create a perfect combination targeting SMBs, all backed up by years of expertise in the field of Information Systems Security and delivered according to a model of reliability usually only available to large corporations.
SafeComs innovative data security solutions for small and medium enterprises are second to none. We have been leaders in the field of computer security systems since 1999. Our expertise is unsurpassed and we now have the next generation of Business Data Solutions designed specifically to meet the needs of the small and medium business market.
Now you can benefit from the same level of security and backup support that Fortune 500 companies enjoy. SafeComs state-of-the-art peace of mind.
"Security is not a technology, it is a business; people today just avoid security because of the lack of knowledge." Collin says.
When we asked him what does SafeComs provide to its customers he explained and said for people's confidentiality is important, and that is what we provide Security and safety for our clients.
After talking more with Bernard Collins we understand that Security is not a product, it is a service. When we asked him is it an expensive service his answer was to the point: He said "It is a lot cheaper than to lose your business.
read the full article on the website of Thailand Professional here