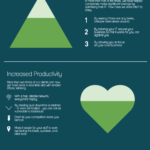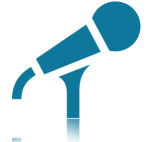 Blog
Why a Discovery Audit is a Must-Have for Your Company [Infographic]
September 27, 2016

What is a Discovery Audit?
A Discovery Audit is the ultimate way for you to find out the exact status of all things related to your company's IT.
Ideally, you'd want your IT to support your long-term business goals in the best possible, most efficient way. You'd also want value for money – to know how much you spend, how much value it brings you, and to see if it's simply worth it. But how can you know? When was the last time you checked – the day it was installed or set up in the first place, years ago?
In Asia, there's a disturbing amount of companies that (mostly) unknowingly run on illegal software. We usually joke that Copyright is too easily confused with The Right to Copy. To make things worse, the BSA offers incredible amounts of money to people (usually ex-staff) who can point at companies using counterfeit licenses – often exceeding 500,000 THB! Again, how would you know you're in the clear?
It's not easy to stay on top of these things, especially if IT is not within your core objectives as a company. Luckily, that's where SafeComs comes in.
What's in it for me?
You'd get an unbiased, independent report clearly showing the full status of your IT setup, showing where you are strong and where you are weak. You'd see which areas of your company that might be critically prone to disasters. By finding out if your IT is aligned to your business optimally, your productivity would increase, allowing you to get more done with less effort, saving you money in the process. The benefits of having a Discovery Audit could go on and on.
The bottom line
In essence, the question you must ask yourself is: 
Can my company survive without knowing if it runs any devastating risks linked to its IT?