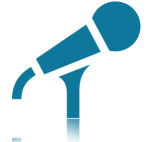 News and Events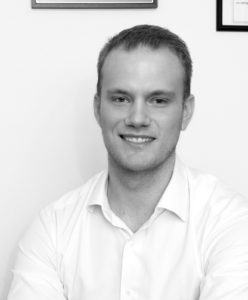 SafeComs hires Isak Johansson to lead the company's development in Southeast Asia

September 21, 2016
SafeComs is happy to announce the hiring of Isak Johansson as Senior Sales Executive. Isak has an important and wide-ranging professional background after several years in industries such as Retail Banking and Financial Services on two different continents. SafeComs looks forward to having him onboard as the company is continuing to grow.
CEO and Founder of SafeComs, Bernard Collin, says: "Isak brings key skills to the team. With the ability to quickly connect with people and to genuinely care for what is in the best interest of the customer, we are convinced he will make a great contribution to our continuous growth in the region. We are happy to have him."
Most recently, Isak has gathered significant experience in the Southeast Asian region working as an Independent Financial Advisor (IFA) for a firm based in Bangkok. In accordance with the mission of SafeComs, Isak is ready to offer "Peace of Mind" to the company's customers through its innovative, reliable, first-class products and services.
I have a great appreciation and respect for IT, since I believe it is at the foundation of business, both today and even more so in the future. Without an IT infrastructure that supports the long-term goals of the company, businesses have a hard time making the most of their potential. I am very excited to join SafeComs in this regard, because I believe the company is truly all about helping businesses reach their goals while not having to worry about how their IT infrastructure might slow them down."
After almost two years of working closely with business owners, decision-makers and C-level executives from his time as an IFA, Isak is well-versed in the art of creating, developing and managing reliable relationships with customers – a skill that is crucial in the IT industry.
Continuing to show his passion for IT, Isak says:
"People tend to take IT for granted, and simply assume that it is working. As I learnt how IT actually works, how it empowers and strengthens businesses, I realized how severely it can damage a business when it is not working. The chance to help companies reach their goals through reliable, cutting-edge IT is what attracted me to the industry in general and to SafeComs in particular."
He concludes, "I have come in contact with CEO and Founder Bernard Collin in several business networking events in Bangkok, and was always impressed by the passion he emits. I am very glad to have joined the team."
About SafeComs
SafeComs Thailand is a privately-held, Bangkok-based company established over a decade ago by a group of security engineers, based on the expertise they acquired in Australia. We are committed to building the best security solutions possible with the minimum number of features necessary to make your company safer, your life easier, and our products affordable.
"How can a Small and Medium Business afford a Team of Security Experts and the tools to protect their business from the dangers of Internet and Cyber Crime and stay in control at all times?"
The answer required business-savviness mixed with technology expertise, and took several years to build; a complete suite of services and systems adapted to the size and budget of SMB/SME, backed up by a team of experts – nothing more, nothing less.
We build systems solutions with the exact required functionality to monitor your business. We stripped all nice-to-have features to focus exclusively on the vital ones. We develop software to report on issues that could seriously impact your productivity and to block threats that could take your company down. And to reduce the cost to a minimum, we base all our solutions on Open Source Technology.
The result is a family of products requiring minimal investment, offered in a totally outsourced model, giving you, our customer, complete security from the Internet. We provide the reports you need to maintain control over your business. We are your Security Partner at an affordable price.