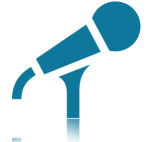 News and Events
IT Security seminar
10-11 September 2015 in Yangon, Myanmar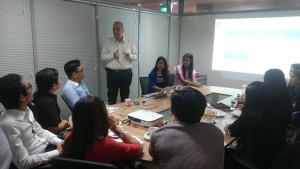 Bernard Collin, CEO and founder of SafeComs, provided a review of the fundamentals of IT security and discussed the latest technology in two IT security seminars in Yangon in September 2015.
Both sessions were full and in each case, the one-hour presentation was followed by another hour of Q&As, showing the keen interest and awareness from the business sector and those working in IT security in Yangon.
Myanmar is a great Country where IT people always have interesting questions and they are very keen to debate
noted Bernard in an interview that was broadcasted on MITV, the international news channel of Myanmar, that same evening during the 8pm evening news.
We're pleased to be working here and being part of the IT solutions as Myanmar is undergoing significant growth across many sectors.
Held at the Myanmar Information and Technology Park (MITP), the presentation on IT security covered the latest risks that people are facing everyday, including the very popular phishing to steal employee identities, together with mitigation mechanisms to maintain networks free from attackers and malware. Using original software and programs was discussed as a way to address some IT issues.
Educating people about the risks of internet security is an important task,
Bernard said.
It's the first defence in protecting business operations and sensitive information. Being aware and vigilant about IT security will ultimately reflect well in business performance.