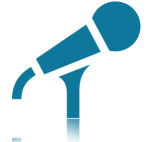 News and Events
June 16, 2005
Investment incentives, the availability of talented software engineers and an acceptance of international business concepts influenced SafeComs to establish a Thai office.
Launching an information security business and obtaining full BOI investment incentives for a software development project was easier than SafeComs' CEO Bernard Collin expected.
Mr. Collin, an entrepreneur who ran a computer networking services company in France for 11 years, launched SafeComs in Bangkok in January. The firm received full BOI investment privileges to develop internet security-related software.
Read the full article on the BOI website here