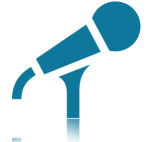 News and Events
SafeComs wins plaudits for offering best value
September 10, 2008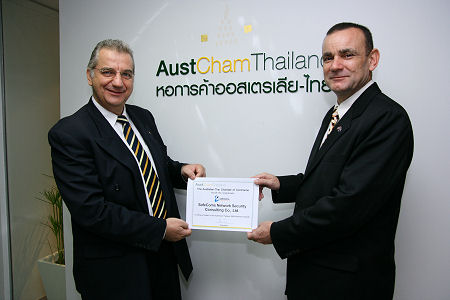 (Click Here to download the pdf with the article as it appeared in the press)
SafeComs Thailand, a Bangkok-based company specialising in comprehensive network security for computer systems, has been honoured with the runner-up award in the best SME category by the Australia-Thailand Chamber of Commerce.
"Nobody in town is doing what we do, which is providing secure business solutions to small and medium companies in Thailand at a fair price, with a very low initial investment and no requirement for full time in-house IT staff. We are inventing solutions and creating tools that don't presently exist", SafeComs chairman and chief executive Bernard Collin, said.
After its conception in Australia in 1999, Collin launched the Asian branch of SafeComs in Bangkok four years later. Prior to SafeComs, Bernard was the chief executive of the European Office for Pacer Software of Boston, Massachusetts for 10 years. He has also served as the European marketing manager for the PC division for Digital Equipment, based in Geneva and was regional sales manager for Apple Computer Europe and was based in Paris.
Collin said SafeComs was proud to be one of the thirteen finalists selected by the judges for the seven separate categories of the "14thAustCham Thailand Business Awards 2008", which his company was also eligible for the Business of the Year award.
SafeComs Thailand also provides Internet-security audits, license-legalisation audits, critical-backup solutions, anti-spam services and a flexible network of outsourcing solutions, consultancy and general IT needs designed for SMEs.
In October, SafeComs Thailand received the best startup of the year from the Benelux Chamber of Commerce.
(courtesy NationMultimediaNews.com – 10th September 2008)